In 2014 we were selected as one of three finalists in the Pride of Tameside Business Awards for Start Up Business of the Year, although we didn't win we're very proud to have made it to the final 3 for this category.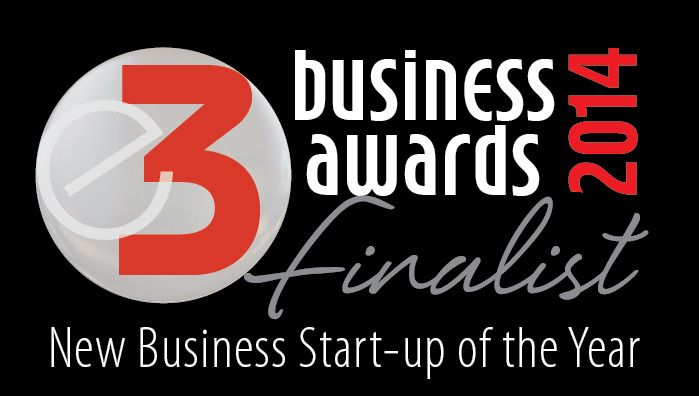 In 2014 we were also shortlisted for the very prestigious E3 Awards and attended the awards as one of four finalists from the North West for New Business Start-Up of the Year. The E3 Awards comprise a mix of businesses, social enterprises and high achieving individuals. We were one of only three companies representing Tameside. We didn't win but were proud to have made it to the final 4 for this category.
When we met Theo Paphitis...
Also in 2014 we were thrilled to be chosen as one of Theo Paphitis Small Business Sunday #SBS winners on Twitter. Each week Theo rewards small businesses that tweet him @TheoPaphitis and describe their business in one tweet including the all important #SBS. Entries must be submitted between 5pm & 7.30pm each Sunday. Then Theo reviews and chooses his favourite 6 and retweets them to his many thousands of followers. Every year Theo hosts an #SBS winners seminar where winners have the opportunity to ask questions as well as a photo opportunity.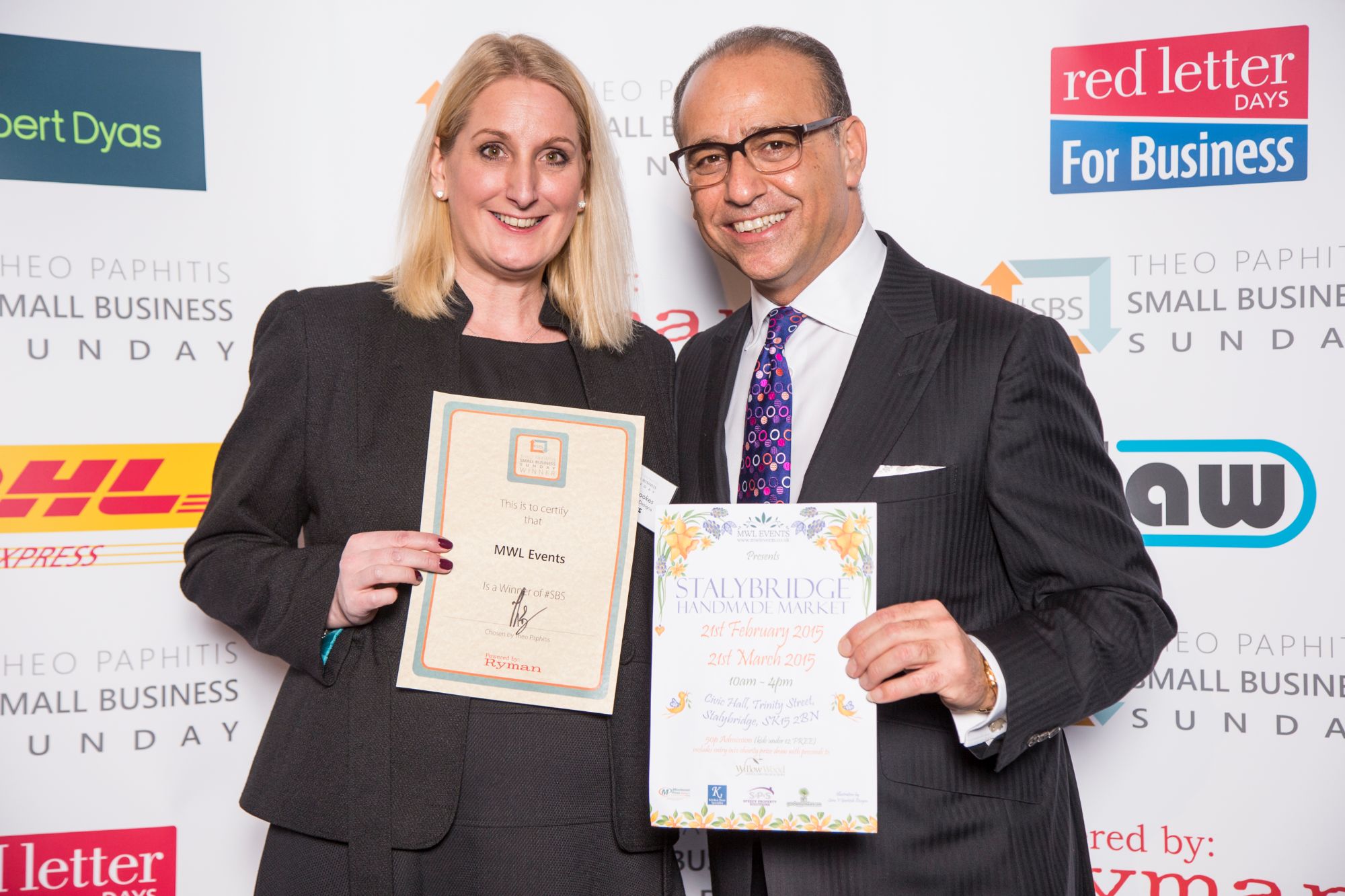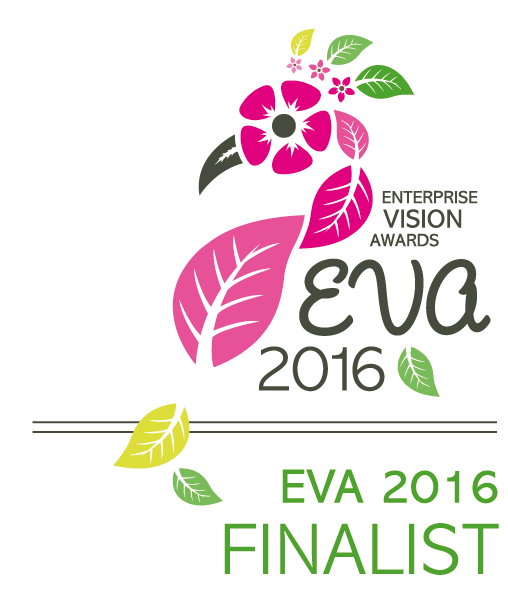 2016 resulted in us being nominated for an EVA Award and we were excited to be selected as a finalist in the Creative Industry category. We didn't win the category but had an amazing evening at the Winter Gardens in Blackpool and met some truly wonderful business women.